Vijay Shah
One of the reasons why I set up The Half-Eaten Mind was as an educational vehicle. My ambition was to teach readers about the world they live in through both news as well as informative articles. With the benefit of a high intelligence gifted by God, I wanted to impart some of my knowledge and writing skills to the next generation. The fact that the blog regularly gets hits from schools, sixth-form colleges and universities is testament to that. It has proven a useful resource for people doing online research for homework, exam revision, class projects (or lessons plans for teachers/lecturers) or just for informative fun.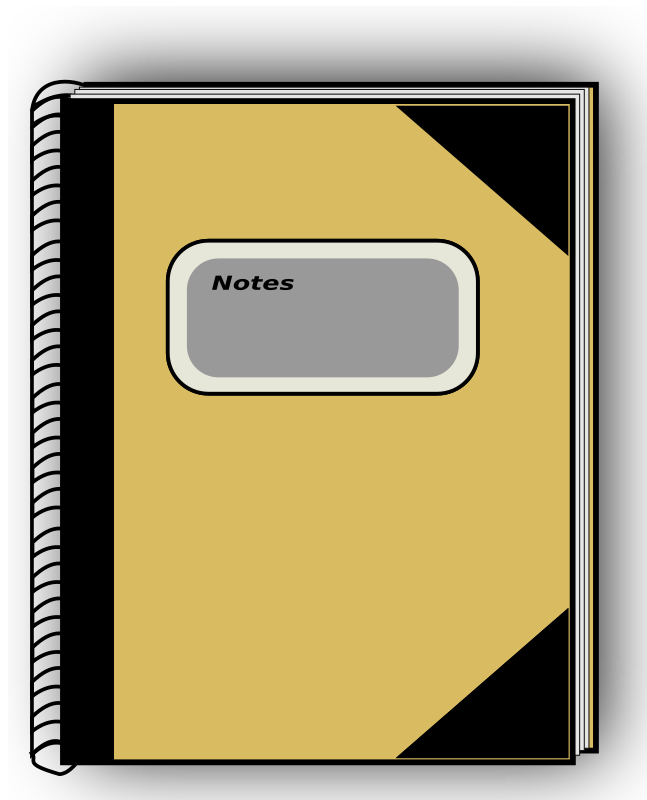 As a website that is primarily dedicated to news, we are not normally in the business of publishing educational materials per se. Publishing specimen essays, for example, would not be a safe idea, as it would only encourage plagiarism and cheating in the classroom lesson and in coursework. After all, who really would want an essay or paper they have laboured hard on to be copied and pasted by another student who is too slovenly to do the write-up themselves? That being said, there is no harm in providing useful guides and help to students preparing for examinations or class projects who may need some guidance and inspiration on where to begin. For many a student, just looking at an assessment or mock exam paper is enough to send their minds into a tizzy. Teachers can only offer so much assistance but ultimately it is up to the student to make the plan work. One of my brothers is preparing for the first year of their GCSEs. The GCSEs are important exams used by most schools in the United Kingdom to certify children completing their compulsory education and to get the grades they need to progress to sixth-form college, vocational courses, and if they decide to leave school behind to enter the world of work. So I readily appreciate the hard work and stress my little brother is going through, because these are 'make-or-break' exams. The GCSEs are spread over two years from the ages of about 14-16 years, which in England and Wales corresponds to school Years 10 and 11. Recently he was asked to complete a controlled assessment for his English Language GCSE. Being the older sibling, and having done the GCSE thing myself many years ago (and passing them mostly with flying colours), I was the first port of call for help. His controlled assessment was on how modern forms of communication technologies, such as texting (SMS messaging), instant messaging and social media help users in being creative in language. Ironically we communicated all this via Facebook messaging. To help him, I drew up some bullet points of ideas and facts that serve as pointers, a framework for him to build the essay around. In helping him out, it also gave me an idea for today's article. I am now going to reproduce the notes I drew up for him on the Half-Eaten Mind so that other GCSE students can benefit and get ideas to form their controlled assessments around. Students reading this will of course still need to do their own research and give their own examples, which is only fair. Please note this is just a list of bullet points for further discussion and not an essay plan. Hopefully these tips will give readers good ideas to discuss and expand upon and all the best for those sitting their GCSEs this year. The Half-Eaten Mind wishes you well.
The Question: Explore the view that texting and/or web-based interactions can be very creative forms of language use. Bullet Points:
Emoticons have become a useful way of conveying emotions and expressions which requires few or no words at all. This enables brevity in messages allowing conversations to take on an spoken element, previously only available in traditional face-to-face speaking situations.

Emoticons, like texting, are flexible in their design, while some like " :)" are universal, again there are no authoritative rules and new designs come and go.

Many social networks – most recently Facebook – have joined the emoticon bandwagon, bringing out new revolutionary designs that require only one dab at the screen, more convenience that older forms of emoticon.

Twitter, similar communication to texting. In fact Twitter was influenced by texting. People on Twitter again heavily rely on abbreviations and neologisms, but also have created a community language all of their own i.e. RT is retweet '@' to get attention of another Twitter user. Also Twitter lexicon has become widely used even in standard English. Word such as 'Twitterati', 'retweet' etc.

Texting and instant messaging is affecting people's concentration in exams. As people have briefer communications, they cannot hold the attention as much as previous generations of children/teens. Everything is instant in communication now.

As people are more reliant on tweeting, texting, IM and Facebook, they are forgetting the importance and artistry of writing.

Even in official writing and writing of letters, coursework etc. people are more prone to using texting language. Some have becoming too used to text language and its mode of convenience. Others are just plain lazy -> affects negatively their educational and job prospects.

There are government concerns that texting is having an impact on the literacy skills of the young.

People's over-reliance on technology and instant messaging means traditional socialising has declined. Everyone seems to have lost the 'art of conversation'.

Some teenagers are said to spend as much as 7-8 hours per day in front of a computer screen.

Texting and Facebook wall posts can encourage users to understand as well as creatively subvert language rules, so they become more creative in their written expression.

Texting proves useful for people whose first language is not English. They can learn English faster that way, and makes the language more practical to them in its real-life usage.

In texting, punctuation is dropped, unless used for emphasis and Capitalisation is more commonplace. It's convenient and perfect for angst-ridden teens.

Texting gives young people a cultural identifier all of their own, unlike in earlier generations where children simply acquired juvenile versions of adult cultural norms. Young people use texting and social media among themselves to maintain their identity as an exclusive group. On the other hand, older people see this new wave of communication as an assault on the English language and a sign of declining standards.

Texting and instant messages enable a spoken element to be introduced into the written nature of the communication, which is much harder in formal written language. This is ideal for teenagers who often experience a whirlwind of emotions.
RELATED ARTICLES from Zemanta
Related articles
IMAGE CREDITS:
"notebook" – 'nlyl' , Openclipart (10 February 2007)

LINK
"A List (for Fun)" – Dennis Finocchiaro, A Flash of Inspiration (31 January 2012)

LINK