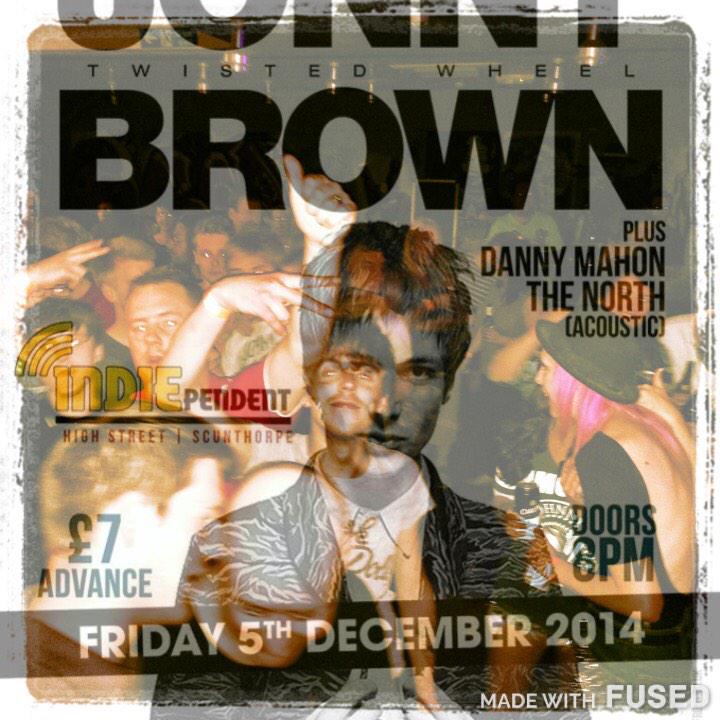 An independently produced poster by an independent music label.
This poster combines alternative art (seemingly influenced by Instagram) combined with the visuals of a vibrant Northern indie music scene, getting right to the core of what music is all about: good times and appreciation of non-mainstream bands.
The poster is for the 'Twisted Wheel' end of year music party being held at IndiePendent café on the High Street, Scunthorpe on the 5th December 2014, featuring indie acts Danny Mahon and the band The North. It was produced by Tacheless Promotions using Fused.
SOURCES:
IMAGE CREDIT: