San Jose, UNITED STATES
VIJAY SHAH
A new emotionally sensitive smartphone that promises to be the world's most waterproof is currently undergoing crowdfunding on the popular website Indiegogo, the Half-Eaten Mind reports today.
The new gadget, codenamed 'Comet', is being funded by a technology firm based in the Silicon Valley city of San Jose, California, USA, and is said to be the world's first buoyant smartphone. Designers claim it can float on water without any ill-effect and is developed using military-grade technology. It is described as coming with 'amazing specifications' and its creators plan to offer the Android device at an affordable price, a direct challenge to established and more expensive smartphone models from the likes of Samsung, Sony and Apple. The phone was originally conceived as an idea back in June 2013, and Indiegogo funding and pre-orders started in September 2015. Comet is scheduled for launch on the market in April 2016.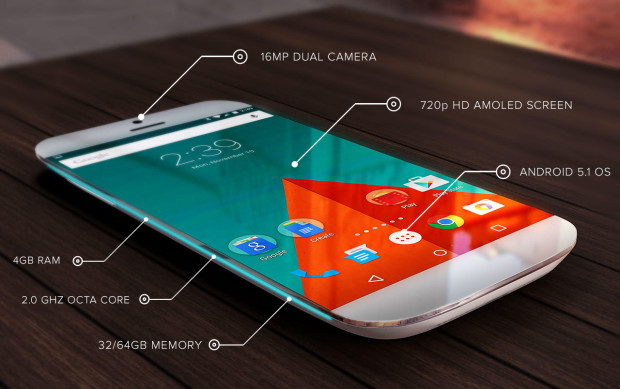 The smartphone's water repellent capabilities are said to be so finely tuned that users can even make calls underwater and that dropping the phone in the toilet, bath, swimming pool or sea need never see them lose their handset or stored data again.
Apart from its ability to float like a sponge, Comet also will boast a ultra fast Qualcomm Snapdragon 810, 2 GHz Octa-Core processor, a 16 megapixel dual camera, encrypted security and will run on the Android 5.1 Lollipop operating system, current since March 2015. The handsets, which seem to be influenced by the iPhone 6S in its edge-hugging super clear 4.7 inch AMOLED screen, will be made available in two memory sizes, 32 and 64 gigabytes.
The phone also comes equipped with a LED notification light system that can actually read a user's moods and emotions using a biometric platform that picks up on the person's body temperature, with different colours being used to express emotions like happiness, excitement, love and enthusiasm. The LEDs will run along the vertical edges of the Comet, giving it a neon vibe but with more sophistication and a gentler light.
The dual camera is aimed at the contemporary and fashionable 'selfie' generation, enabling them to take high-quality selfies, but will also appeal to hobby photographers with its ability to pump out panorama shots, landscape photos and picture bursts.
The 32GB model can be bought for USD 249 and the 64GB for USD 289, directly from the crowdfunder as a pre-order. User can choose from three colours as well – jet black, light gold and iceberg white.
Comet will be compatible for worldwide usage with its sizeable assembly of wide band LTE/GSM ranges and can run with most carriers. The phones will be sold unlocked, so customers will be able to use it with any provider they wish, without being trapped by pricey contracts. The phone has special military-grade encryption technology for voice calls and text messages, meaning that your personal data should be hacker and spy proof, provided your contacts also have the Comet handsets.
The phone has already won plaudits from technology experts and news media across the globe, with support coming from the Daily Mail, INC42 and Reuters, who have hailed Comet as the next generation of waterproof smartphone. It has also received support from numerous celebrity and expert backers, including rappers, DJs, filmmakers and even a zoologist and a Muay Thai martial arts expert.
The phone's Indiegogo page, set up by the Comet company's founder and CEO, Prashanth Raj Urs, is already progressing on its way to its funding goal of USD 100,000 with USD 28,105 raised so far.
SOURCES:
IMAGE CREDIT:
Related articles