London – VIJAY SHAH
This year looks to be a promising one for the smartphone, with several new models planned for launch in the next few months or being readied in the pipeline. One such smartphone, the sleek and admirably-designed Honor View 20, which has already been hailed as the 'most beautiful (Honor) phone yet' by the site TechAdvisor.co.uk, was launched just this past 22nd January, and is now on widespread sale and contracts in the UK.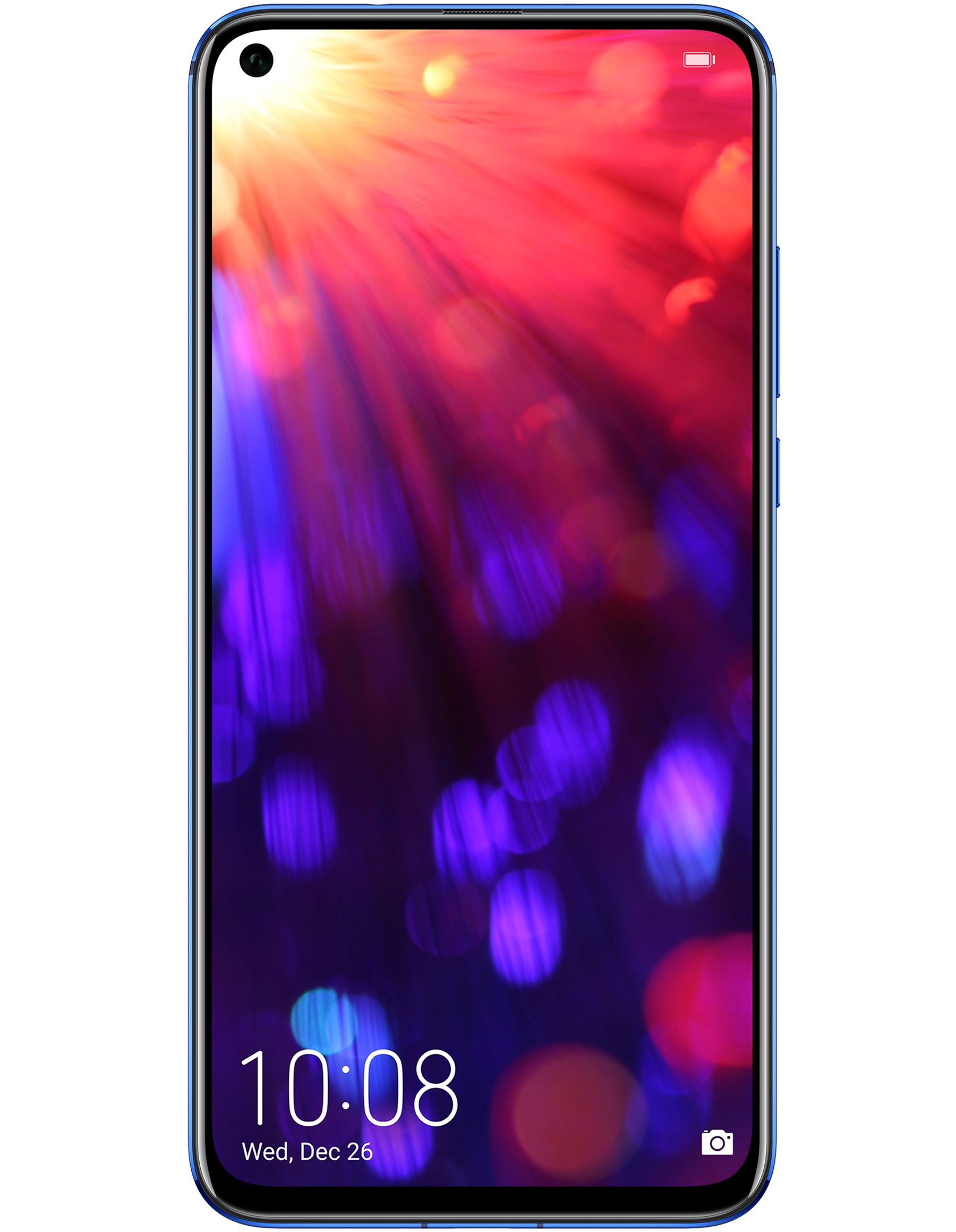 The View 20, an Android offering made under the Honor brand name of China's flavour-of-the-month phone manufacturer Huawei, was in fact the first new phone launch of 2019, and comes packed with an attention catching 48 megapixel camera, 256 GB worth of storage, 6.4″ IPS LCD display, sleek body design and an 'all-over' screen which reaches right to the edge, or bezel, of the phone. Some more features are detailed below, courtesy of the manufacturer.
It has a resolution of 1080×2310 and a screen size of 6.4 inches in length. The screen comes with a curved display across phone's side. It is easy to handle. The phone uses advanced touch-screen technologies for accuracy and responsiveness. You may change the touch sensitivity on the Settings.

The phone comes with 4,000mAh battery with fast charging capabilities. The charge port is a USB-C. It can manipulate priority of background apps for better battery conservation. A full charge requires 1hr 12 mins of charging time.

Gradient effect and glass back finish. Available in blue, red and black colours. The cover can be changed whenever you want. The back finish includes a chevron design pointing downwards.

Storage goes up to 256 GB and RAM up to 8 GB. Unlike many high storage devices which are costly, Honor View 20 seems to be the best for its price.

Honor View 20 comes with flashy designs. It has a very good library of default themes and wallpapers. You get to choose the brightness, contrasts and saturation of the screen. It offers a colour wheel for more colour choices.

Cameras are well set; a rear camera of 48 MP with 3D camera feature. Front camera reaches to 25 MP. You can shoot 2x zoom images in very high resolutions. The Camera features a range of filters and effects including an Aperture mode for better photography.

You will need a 3.5mm headphone for the new smartphone. It supports mobile Bluetooth devices as well.
The phone is now on sale in Britain for the RRP of £499.-, and is also been promoted in India and China. As of the time of publishing, the phone has not yet being made available in the United States. The phone, with its dense array of improved and ground-breaking features, is being particularly aimed at amateur photographers, YouTube fans and online gamers. It has also been receiving rave reviews in the first few weeks of sale, and is being tipped as a strong competitor against other premium 'flagship' phones like the Samsung S10, iPhone X and OnePlus 6T.
SOURCE:
"Honor View 20 – the new smartphone" – Aspers Casino via journalism.co.uk (6 February 2019) https://www.journalism.co.uk/press-releases/honor-view-20-the-new-smartphone/s66/a734294/
IMAGE CREDIT:
"HONOR View 20 6GB RAM 128GB" – Carphone Warehouse https://www.carphonewarehouse.com/honor/view-20-6gb-ram.deal.html?cid=PAIDSEARCH_Google_1684735579_69270255087_pla-618603948436&gclid=Cj0KCQiAtP_iBRDGARIsAEWJA8iSK4sNeqoYwoHNfsC36RlEHyKbheiVVq78RUArERIGaHfJL0WwkXoaAqz_EALw_wcB&gclsrc=aw.ds#!propsId=21507047