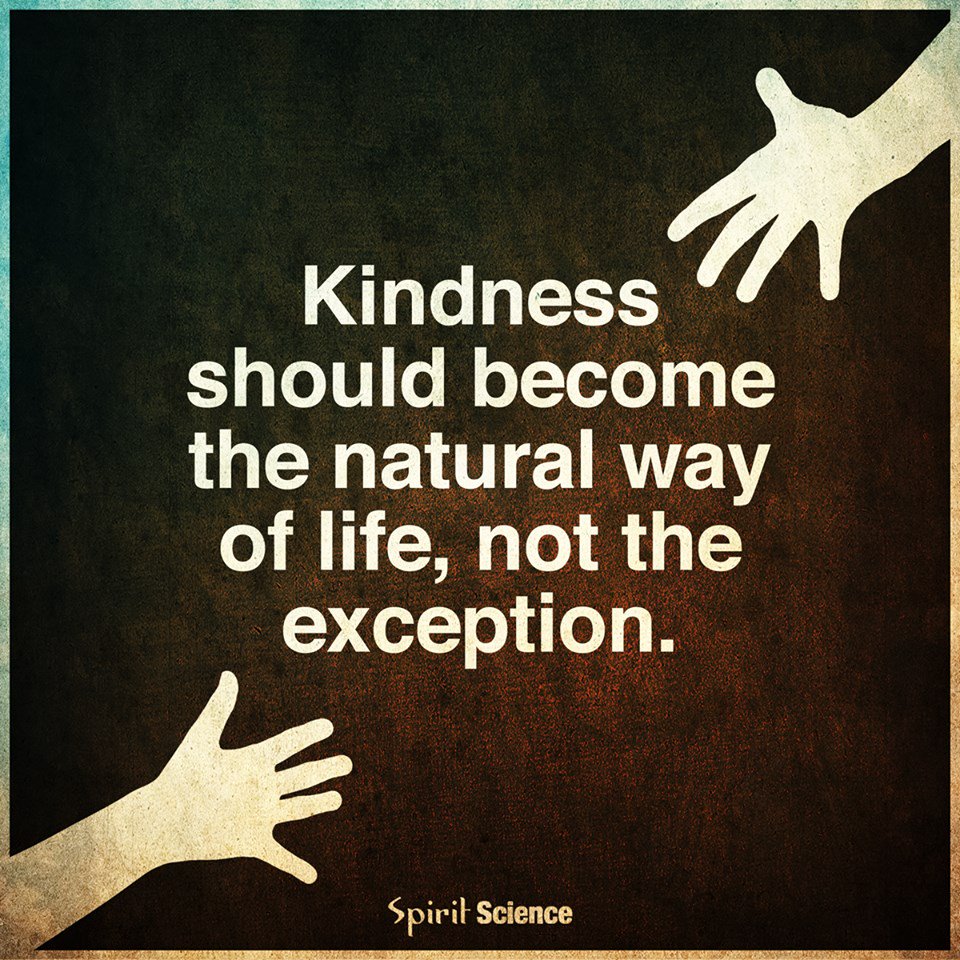 "Kindness should become the natural way of life, not the exception."
Kindness is one of the most beautiful aspects of humanity. Doing good things for each other, helping others and being there as a shoulder to cry or rest on. However there are a lot of dark things happening in this world, and at times, it well seems kindness is in short supply.
Let's move from hatred, discrimination, warmongering and violence and learn to treat each other more with kindness and understanding. Let's make it our natural way of life, not just something to be unwrapped only for special occasions.
Check out my new blog GIFVILLE here.
IMAGE CREDITS:
Related articles