About five months ago, a leading light in the HEM Community, young blogger and avid photographer Alex Smithson took an extended hiatus from blogging to concentrate on revising/preparations for his GCSEs. These are all-important end-of-school examinations taken by students in the UK as they approach their 16th birthday.
Now with exams finally out of the way and stress finally out of the system, Croydon–based Alex will be making a long-awaited return to blogging and taking amazing views of the world through his blog "Mother Nature" http://asterisk15.wordpress.com/.
Alex will be returning to full time blogging on the July 1st, 2014, just as the British summer really begins to kick in, affording ample opportunities for Alex to add to his repertoire of pictures on his blog, much of which involves detailed depictions of local wildlife and urban locations, including much photography in the botanical vein.
He has released some promotional materials that being a good friend and fellow blogger, I have shared these with you all as a congratulations for Alex on his comeback and to help him promote his blog to a wider audience.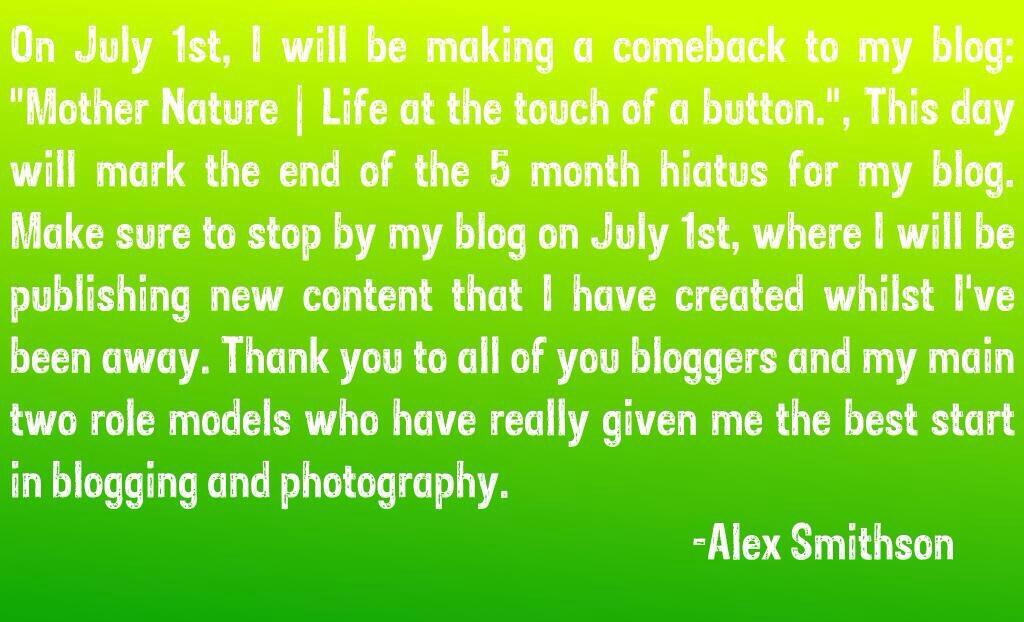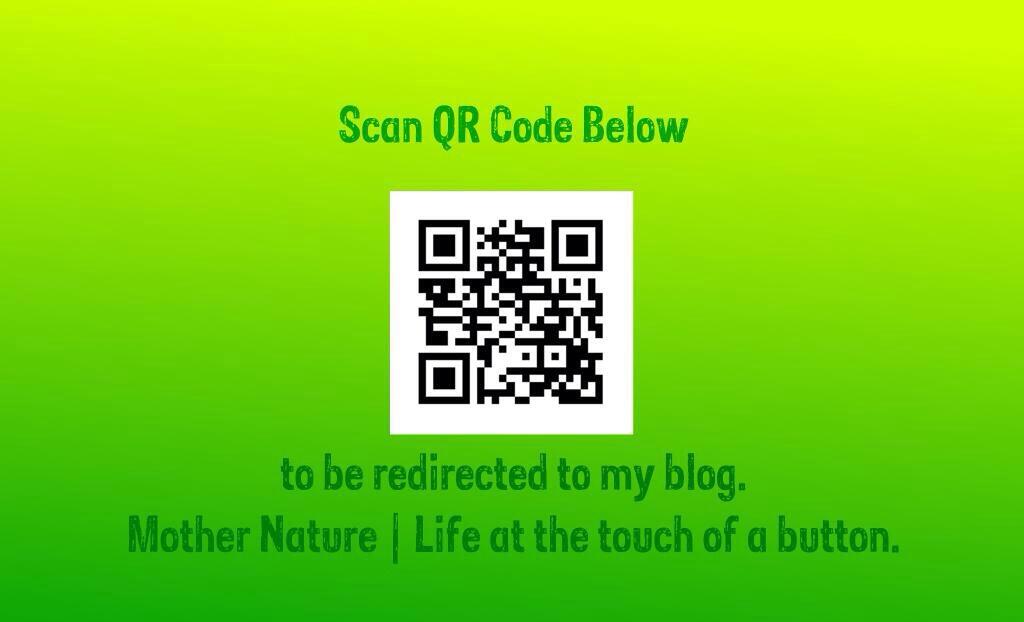 Using the open-source GIMP graphics software, Alex even created this cool "Under Construction" sign as he will soon be selecting a new theme to mark the refurbishment of Mother Nature.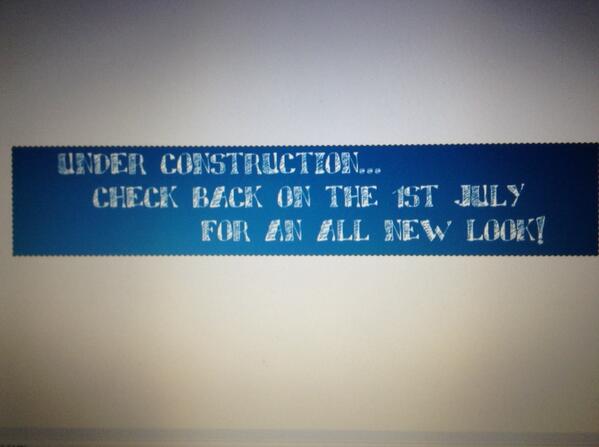 This is Alex's website as it is now (May 2014) before his refurbishment and new theme kicks into action. I prepared this image using the Snipping Tool feature which I have recently learnt to use on Windows computers and then uploaded to the blog's image gallery and server from WordPress.
Alex Smithson ~ MOTHER NATURE
http://asterisk15.wordpress.com/
@AlexSmithson15
IMAGE CREDITS:
Alex Smithson, Twitter

LINK
Vijay Shah { विजय }, Twitter

LINK
Mother Nature | Life at the touch of a button, Alex Smithson

LINK
Related articles